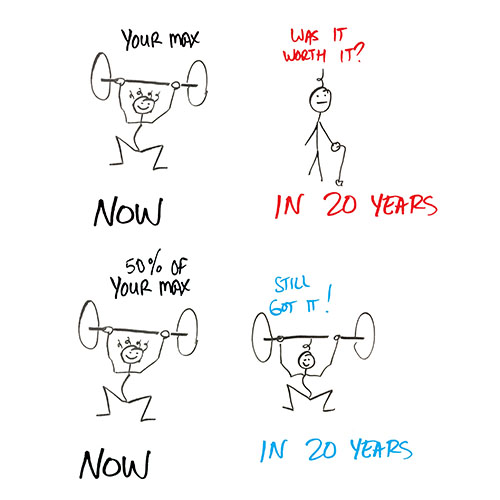 06 Jun

The Cost of CrossFit: Will You Be Walking in 20 Years?

It's so easy to get caught in the whirlwind of CrossFit (without understanding the cost of CrossFit)…

… You finally found a workout that you can't wait to do everyday.
… You're no longer bored by the treadmill at your globo gym.
… You're seeing the pounds come off as you work out at an intensity that you've never reached before.
… You've made new friends who share the same values around working out hard that you do.

It's like you rediscovered the fun from recess as a kid!

Dodgeball! Hopscotch!

Yes please!
Until You Notice An Injury's Ugly, Tiny Little Head
You're used to the 24-48 hour soreness of workouts.
Amidst that whole body experience, you notice another sensation that you barely pay attention to.
You think to yourself:
Is my low back stiff?
Is that pain in my shoulder sharp?
Is my hip pinchy?
Why is my knee giving out?
You barely pay attention to it because you're in a CrossFit culture and in this culture, you're taught to ignore injuries. Or worse, to reach for the nearest implement you can find and foam roll, lacrosse ball, and massage pains temporarily away.
It might be a kettlebell you compress into a ball on your stomach to get to your psoas (fast forward to 2:59) through your small and large intestines.
Or your friendly gym's strongest male lifter with fingers the size of Polish sausages that you ask to dig into your "traps".
After 30 seconds of pressure, the pain goes away and off you go to "3 … 2 … 1 … Go!"
The Tiny Little Head Still Pokes Out
Because you feel good and "pain-free" just before your workout, you think to yourself:
I'm healthy, I'm fit, there's nothing I have to worry about.
Well, let's go deeper.
Imagine it's been two days after a workout… or during a deload week in which you haven't used any tool or other person's hands to push on your muscles…
Ask yourself:
Is there a symptom there that you wouldn't categorize as muscle soreness?
If there is, you have a problem with your "car's engine."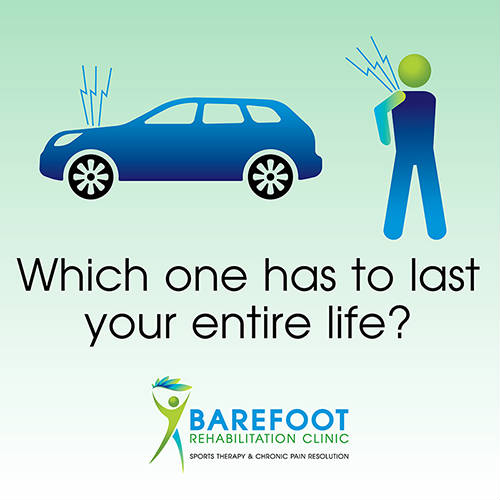 What most CrossFitters do is say:
Ahh, the 'check engine' light is on. The car probably needs an oil change. I'm going to ride this one out.
What a big mistake.
Your injury's ugly, tiny little head … the "check engine" light for your body that manifests as mild symptoms … this is your body's way of saying:
Warning, we are about to permanently damage our joints. Conscious mind, please stop it.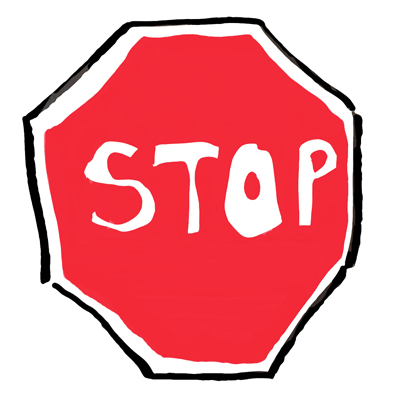 The monster that is your injury is about to expose himself, butt-naked, unless you heed the signs.
What Foam Rolling, Dry Needling, and Other Magic Implements Do
Let's talk about a phenomenon that can completely distract you from the fact that there is a deeper problem with your body:
Neurological reflexes.
The nervous system, which includes the brain, spinal cord, and your nerves that both feel and contract muscles is a magical thing.
In chiropractic school, a bunch of fellow students and I found a spot in the lower ribs where if you had someone lie on her back, then you pushed on that spot for 5 minutes, the legs would magically start floating up without any conscious contraction from the participant.
Similarly, anyone with pain or tightness will feel amazing 10 seconds after putting any pressure on that body part. The list includes:
Foam rolling
Lacrosse balling
Bar belling
Kettle belling
Acupuncture
Dry Needling
Chiropractic adjustments
Massage
Cupping
Face scraping
You know you're activate neurological reflexes when you feel good immediately after doing this intervention, but the symptoms or pain comes back right after the workout is over or it's present the next day.
Neurological reflexes are the reason why we tell CrossFitting patients at Barefoot Rehab:
I don't care how you feel leaving our office. I care how you feel when you come back after 48 hours.
Let's dissect that statement.
90% of people feel great leaving our office.
90% of people feel great leaving any doctor or therapist that touches them.
We humans are wired for touch and our bodies reward us with "feel good" sensations.
But after 48 hours, the nervous system is no longer activated and whatever resting state the body is in will become apparent to you.
If you're exactly the same after that period of time, then did you actually get treatment that fixed you?
Or did your doctor or therapist activate neurological reflexes?
(Think about it. I'll wait.)
When your pain or symptoms are exactly the same after 48 hours, you've become a victim to the Kitchen Sink Paradox.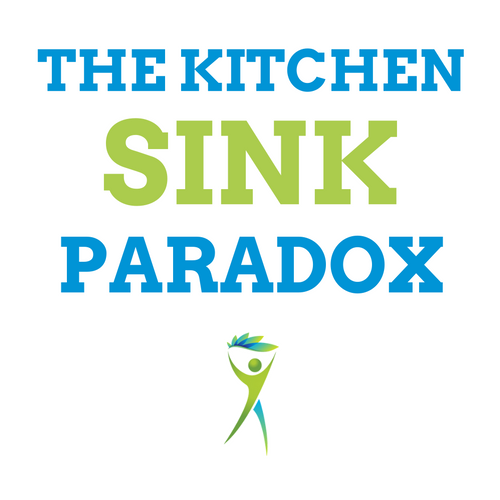 You're victimized because you move from one implement to the next, hoping for permanent resolution, only to be on a path where you will try every alleged solution to your pain, only to be left …
Hopeless
Frustrated
Stressed out
Energy-less
The Cost of CrossFit: Will You Be Walking in 20 Years
At Barefoot Rehab, it's our job to advocate for your body 20 years down the road.
We want you to be pain-free now. And doing what you love.
But we will (almost) never advocate doing what you love at the expense of your body 20 years down the road.
One of the most painful things I see in practice is new grandparents who cannot hold his/her grandchild due to a weak and permanently injured low back, shoulder, or hip.
It almost makes me shed a tear.
In eight years of practice, I've also seen a handful of 20 and 30 year-olds need surgery or have constant, 100%-of-the-day pain that was caused by ignoring their pains in the first place.
Those young ones are the reason why this post was written in the first place.
Even if you're healthy now, reflect on the questions:
Will I be walking in 20 years based on the way I'm currently treating your body?

Is the way I'm working out sustainable 20 years from now?
It might not be your low back, hip, or knee you're abusing. It could just as easily be a shoulder with a labrum tear or rotator cuff tear or an ankle that can't take even 10 steps of running.
Whether you have pain or not, there are three things you need to make sure that you're able to:
Walk
Hold your grand-kids
Garden
Sit pain-free
See your blind-spot when driving in the car
1. You need to know what's going on under the car's hood (inside of your body).
That means getting an x-ray or most often, an MRI, for the previously injured body part.
The longer and greater in frequency that you've had pain in the body part, the greater the likelihood that there's permanent damage.
A diagnosis by a skilled musculoskeletal therapist is warranted as well.
2. You need full range of motion in all joints that you're using.
If you're a crossfitter, that means every joint:
3. You need to keep the intensity low enough that you can maintain it over the long haul.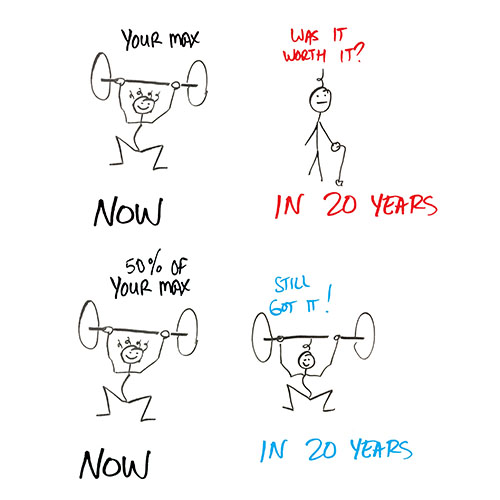 Sure, you can overhead squat, deadlift, or press a lot of weight.
How long do you think you'll be able to keep lifting that heavy?
Weeks, months?  Maybe a year or two?
Is the cost of CrossFit worth it? What if it means you're walking with a cane in 20 years?
Do you think your 20-years-older self will appreciate if you continued working out, but you back off the intensity 25 to 50%?
You'd probably be able to still be lifting at close to your current intensity if you respect what your body can handle.  The laws of load and capacity dictate whether you move pain-free or not, now and into the future.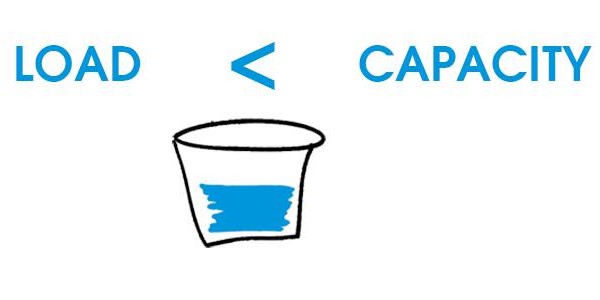 There's one more thing you need to do if you're in pain.
4. Stop activating reflexes and get treatment.
You're welcome to continue doing what you're doing for as long as you want.
When you've decided that your injury's tiny head is now a huge monster that you can no longer ignore, get diagnosed and treated.
It's not worth it to risk permanent body damage.
I'm 32 and I have permanent structural damage in at least one of every pair of joints due to decades of football and rugby. There was a definite cost to my time playing and I sometimes wonder if I played a little too much based on the path I'm currently on for the health of my body's joints.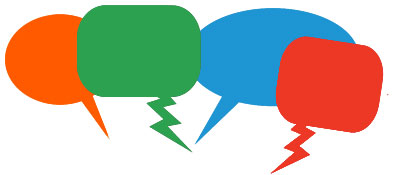 Have you seen CrossFitters neglect their body's signals, only to regret it later on? Do you know any athletes who respect the cost of CrossFit? Please share in the comments below.