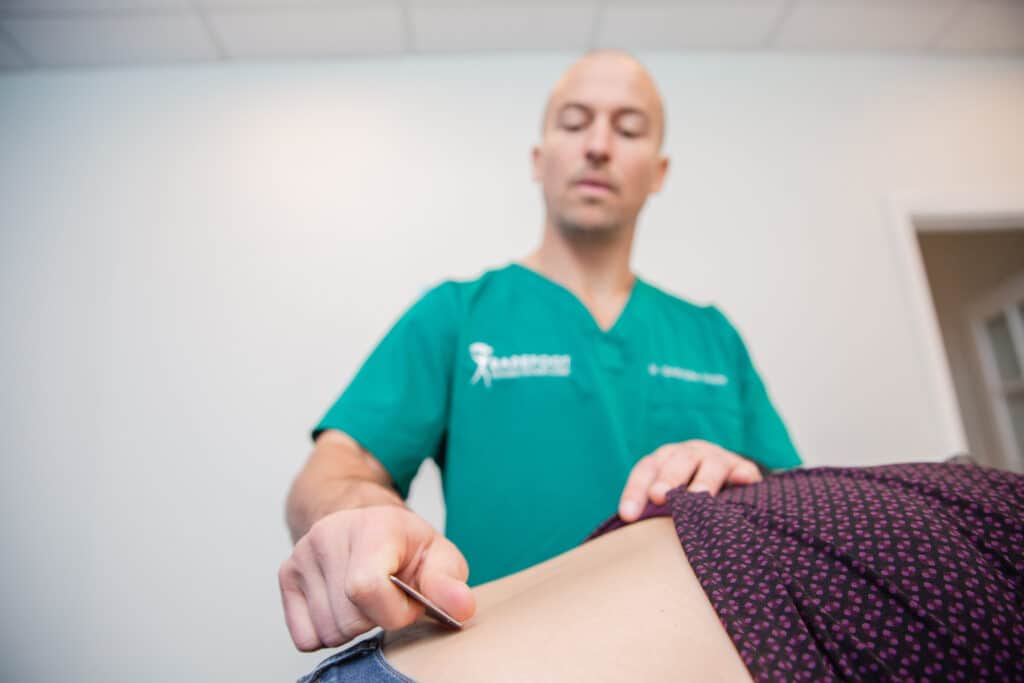 June 23, 2023 – FULL TIME Soft Tissue Chiropractor or PT Needed in Denville, New Jersey for the East Coast's Premier Chronic Pain Clinic
✅ Do you have a bleeding heart that wants to dramatically impact people's lives?
✅Have you always wanted to be the BEST at everything you do?
✅Are you a student who is worried about paying off your loans quickly?
✅Would your friends say "He/she is going places"?
✅Want to be a part of the fasting growing clinic in New Jersey?
✅Do you LOVE soft tissue work?
✅BONUS: Are you a go-getter who wants to be develop your entrepreneurial skillset, leadership, and ultimately have equity your own practice?
We are looking for a full-time, hard-working, soft-tissue Chiropractor (DC), physical therapist (PT), or massage therapist (MT) to join our quickly growing practice in Denville, New Jersey, where we have developed a reputation that patients fly in from across the US and internationally.
Odds are this job is not right for you. We're super weird with all of our social media posts chock-full of cursing about coffee enemas, psychedelics, and alternative healing. But, if you happen to posses the skills we're looking for and personality traits to fit in Heal-Team 6 (what our staff calls ourselves), this may very well be your dream job. Seriously.
You'll have the opportunity to work 30 hours a week treating patients and making double the average chiropractor once you learn our signature diagnostic and soft tissue systems (Adhesion Release Methods) while being part of an organization that has been making a massive, positive impact in the lives of thousands of chronic pain sufferers since 2010.
As the East Coast's Premier musculoskeletal pain clinic, we fix people's pain for a case fee of $3,600 up front.  We specialize in fixing people's annoying, frustrating pains, even when it's been over 6 months and the patient has seen 3-5 other doctors or providers.
As a soft tissue adhesion specialist, you would be responsible for daily training to optimize your skill-set as one of NJ's ONLY adhesion specialists.  You will record content to get your name and face out into the public. This is an excellent opportunity for a Chiropractor (DC) who wants to be find a lucrative position to make significant income while focusing solely on fixing patients and not the business-side of practice.
You'll be expected to drive your own learning and learn quickly.  We'll want to see a solid track record of going above-and-beyond in your growth, top performance, and critical thinking in your past.
For the right candidate, there will be an equity opportunity for someone who shows an entrepreneurial skillset.
But before we go further, I have a WARNING: We aren't the easiest people to work with. In fact, we are very challenging. We move fast. We have high expectations. Our culture causes Heal-Team 6 to call out mistakes in each other when we see them.
Some people see us as "too direct" in our interactions. That happens because our staff believes so damn much in each other's potential.
You need to operate at a high level and have impeccable verbal communication skills so that nothing falls through the cracks.
All that said, you must be the type of person that thrives in a championship environment because our patients need us to be at our best.
Benefits of Joining:
Starting Base salary of $60,000 -$80,000
Bonuses per patient volume
Year 2 Plan is for Doctor to see 100 patients MAXIMUM/week and take home over $100,000 with plans to go up to $150,000-$200,000 by Year 3
Malpractice insurance provided
Staff comprised of Top Performers who are highly focused on our mission
Requirements:
NJ license to practice
Track record of Top Performer with 5-10 references from fellow students, teachers, and mentors
Traits: proactive, caring, intelligent, energetic, positive, responsible, growth-oriented, learns VERY fast
Very focused life goals
If you're interested in the opportunity of a lifetime, please forward your resume with a cover letter to delight@barefootrehab.com with the Subject Line "I am a top performer". Emails without that subject line will not be accepted.