Are you suffering the way we were?
I followed ALL the rules. I asked my family and friends for advice. Went to multiple physical therapists. Took pain meds.  Went to the chiropractor, the orthopedic doctor.  Nothing worked.
Every day, I wake up before getting out of bed and pray 'Please, let there be no pain today.'  Only to get up and notice that my prayers went unanswered.
If one more doctor sees through me, doesn't tell me the truth about my pain, or over-promises results based on a 3 month package of care, I'm going to go INSANE.
If you're nodding your head "yes", know that we've been there.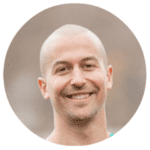 Hi, I'm Dr. Chris, founder of Barefoot Rehab.  We fix your annoying, frustrating pains, even when it's been more than 6 months and you've seen 3-5 other doctors.  
Then, you get to live your life exactly the way you want to without pain in your way.
Every single doctor and staff member at Barefoot Rehab has experienced long bouts of time in physical pain that left us feeling annoyed, frustrated, hopeless, and alone.  With wasted money on therapies that didn't work and exhausted mental energy deciding who to see next. Feeling like there was no one who understood us and no one who could help us deal with our stubborn pain.  
Until we found a better way.  
Imagine:
Having the pain that's been present for the last 3 years be reduced by 30% in 3 weeks.
Being spoken to like an adult instead of being talked down to like a child, having all of your questions answered, and feeling a million times better about your condition when you walk out of the doctor's office.
Waking up one day to find that you can go back to doing that thing you love to do, whether that's carrying around your kids or grandchildren, playing golf, or sitting at your work chair, instead of focusing on your pain all day.
At Barefoot Rehab, we are here to help you reduce your pain in a PERMANENT way, once and for all.  When your pain is reduced or completely gone, you can focus on the things you care about.
Are you ready to try the Barefoot way?
Here's what to do next:
If you're ready to come see us now or if your interest is peaked but you're not sure if we can help, call the office.  Our staff can speak with you to see if you're a fit for our office and schedule you for a consultation immediately.  We desperately want to be of service and even if we can't fix your problem, if we point you in the right direction, we can sleep at night.