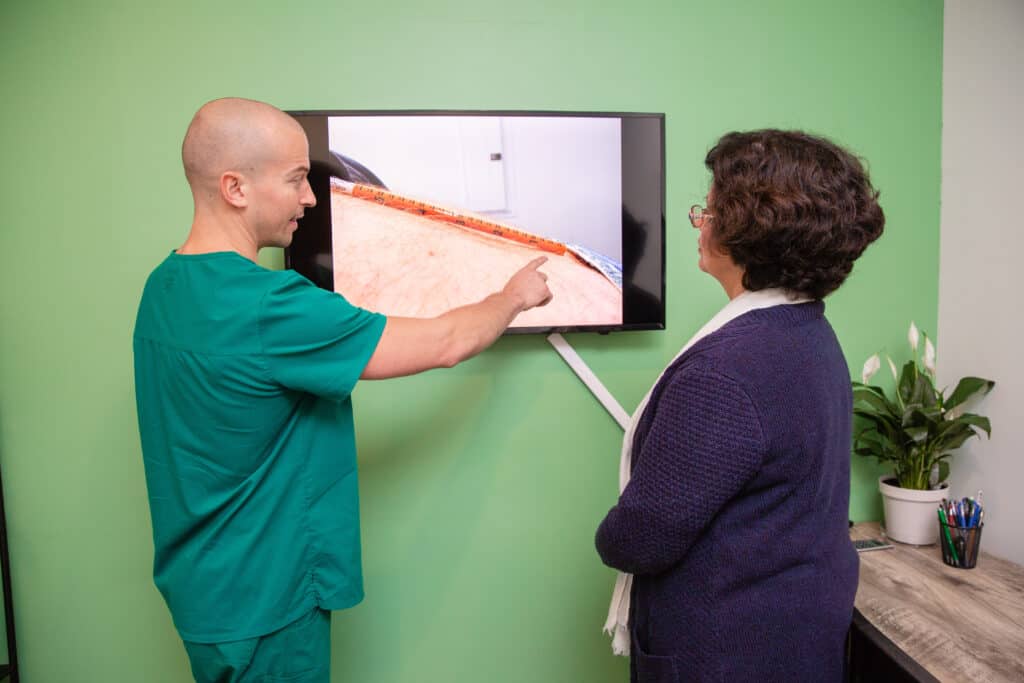 Do you qualify to become a patient with one of our expert doctors?
We don't want to waste yours or our time.
That's why we are looking to help a very specific type of patient in our clinic.
Can you answer "YES" to all of the following?
Pain lasting more than 6 months?
Have you seen at least 3 docs or therapists without relief?
Is your pain moderately to significantly affecting the quality of your life?
Are you ready to be a teammate with us on the path to getting pain relief that lasts?
If YES, then continue reading and let's get moving along with this process.
First, learn why our revolutionary healthcare model is extremely different than almost anything you've ever seen before. HINT: It's focused on getting you BETTER RESULTS than you've ever gotten before.
What is a Case Fee and How Does It Work?
After many years and a very high success rating of helping patients to stabilize around their injuries and get out of pain…
… We've realized why some patients were failing to get relief here!
Albeit few and far between.
We saw that patients who committed to sustained treatment (not self-discharging once they kinda felt better) and were willing to learn about the condition of their bodies, got far better results and more permanent relief!
There are 3 common reasons why a patient will self-discharge:
1. They got 80% better and decided they were done with treatment. Care continues past your relief because we have to ensure that you can keep your improvement when you reintroduce load (i.e. activity or physical stress) to the body.
2. A complete lack of involvement/understanding of what we do on the part of our patients. They say "I don't care how…just fix me!" They did not understand the complex balance of muscular involvement in their injury and how it is CAUSING their symptoms. We are changing how a patient's body moves in treatment at Barefoot Rehab. How they "LOAD" or use their muscles inside and outside treatment is very important as well.
3. They did not know how much treatment was going to cost for them by the end. Our case fee model is a perfect way to know exactly how much your treatment will be.
Our New Case Fee Care Plan
If you have had pain for longer than 6 months and seen 3- 5 other medical professionals without an understanding of why you are in pain or without any sustained relief, Barefoot Rehab can…
1. Ease your worry and concern around what you are feeling or why the pain is not going away with a complete and correct diagnosis…. Turns out what you don't know CAN hurt you after all!
2. Slow and prevent further degeneration in the affected area.
3. Ensures your long term health with as little cost of time and money as possible to maintain your relief.
4. Prevent future costly complications like surgery and the recovery time that ensues, or even worse, having to live on pain meds!
Consultation Examination and Case Fee Pricing
After speaking with a Patient Advocate to ensure that you qualify to be a patient in our clinic, we will schedule your Verbal Consultation with the appropriate doctor per your area of chronic complaint.
1. 30-Minute Verbal Consultation: $100 ($150 for Virtual Verbal Consultation Via ZOOM)
If the doctors can help you, they will schedule an examination.
2. 45-Minute Clinical Examination: $200
During the examination we will do clinical testing and measurement to ensure we have a complete and correct diagnosis ….we cannot put out a fire until we know where it is!
After the examination, we will have an exact cost of treatment.
3. Case Fee Investment: $3680
A Case Fee pays for all of your care up to the maximum visit (16), so not only can we help to get you out of pain and stabilize the body around your injury, but also ensure that you can keep the relief by spreading out your last case visits!
Case fee is also discounted based on commitment to care!
If you qualify to be a patient in our expert chiropractor clinic, the next step is to give us a call and schedule a FREE 30 minute consultation with one of our patient advocates.
What do you have to lose?
Click the button below to TAKE THE FIRST STEP in getting your life back!