After All Those Treatments Your Pain Still Isn't Going Away!
Ice, heat, stretching, working out, drugs, physical therapy, traditional chiropractors, massages — why aren't these helping?
Injured yourself working out or playing sports, or even just from sitting too much? Recent injury, or something you've dealt with for years? Pain or limited mobility in your back, hips, wrists, or ankles?
Can't lift things, drive a car, or throw a ball without feeling pain? Taking too many days off work because of the pain? You're not alone. You think about it all day, every day and wish you didn't have to live with these problems. And going around in circles trying different doctors and different treatments hasn't changed much.
Insurance telling you to keep doing a treatment that leaves you unsatisfied? You know that something's wrong — if they would just take the time to listen to you. Need a treatment that doesn't require insurance? Or just looking for something outside of your network?
Worried about talking to a doctor who will just prescribe drugs? Or who will tell you that you need surgery? Can't trust doctors anymore because they never have the answer?
Meet Sandy. She tried treatment after treatment that wasn't working.
"Dr. Chris and Dr. Curtis are miracle workers! I would recommend them to anyone and I have!!!! I am at a 95% usage in my injured arm without surgery and I owe it all to their expertise! My story: I somehow injured my left shoulder area in February 2016. I was so sore that I couldn't put lotion on my neck, or shave my right armpit using my left arm. The throbbing ache kept me awake at night. I was also unable to put my seat belt on with that arm. I basically could not use that arm for any activity, minor or major, without pain and discomfort. I tried acupuncture, a back cracking chiro, and massages. All of these treatments helped at the moment but I was still unable to do my normal life activities.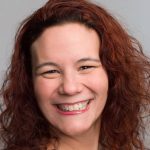 After almost giving up hope, she found permanent relief…
Relief came when I finally was told about Barefoot Rehab and I went the second week of April. Two months later I am back to doing all of my normal life activities including CrossFit with some modification because Dr. Chris and Dr. Curtis have encouraged me to "listen to my body" when it comes to over extending it's capabilities." – Sandy B., Stockholm, NJ
Now you can stop trying one treatment after another, only to have the pain come back a couple of days later
We'll give you a free consultation so you can learn more about what's really causing your pain. There is no obligation to continue with the treatment. And if you contact us by July 31, we will give all your money back if you don't see results after 5 treatments! (see conditions below) You could be the next on our list of hundreds of patients who have finally found how to stop their pain for good.
How do we fix pain when everything else has failed?
We are not your regular "back cracking" chiropractors relying on techniques developed over 120 years ago. We practice newer techniques that are less risky and give you more long-lasting pain relief for a wider variety of symptoms.
We follow the same simple steps that have given hundreds of our patients a pain-free life and better mobility. We wish we could guarantee that it would work 100% of the time but that's just not the case. Almost everyone who comes in is amazed at how this is more effective than anything else they've tried though.
Our regular treatment plan is 8 treatments done over 4 weeks. After this 95% of our patients report that their pain is almost gone or entirely gone, and it does not return. In fact, for most patients the pain is reduced after just 1 – 3 treatments.
If the treatments you've tried so far haven't been working, it's because they weren't treating the right cause. Before starting we will diagnose the real cause of your pain. Then we re-test and adjust the plan with every treatment to give your body what it needs.
On some rare occasions this does not work. We're here to support your health and your lifestyle. If we aren't seeing an improvement we will refer you out after 5 treatments. In the last year we have only had to do this for 3 out of 100 patients.
Our cash rates are only a little higher than most insurance co-pays so you can get affordable treatment no matter what your health benefits are. We are located in Parsippany, NJ.
Special Offer: For July 2017 we will give you a full refund after 5 treatments if you are not feeling a significant decrease in pain and increase in mobility. Just get in touch and we will arrange your free consultation. At that point you are free to walk away or to start the treatment. This offer expires after July 31! (see conditions below)
Our treatments have helped hundreds of patients to reduce or eliminate pain that they had lived with for years. We believe it can help you too. And we're ready to prove it. If you aren't happy with the improvement after 5 treatments you won't pay a thing — it's on us!
Conditions for money back offer:
* Applies to new patients only, for the first five (5) treatments
* We reserve the right to not see someone based on the severity of the diagnosis that will occur during the first visit (although this is very rare, we don't want to start you with a treatment if we know it won't help you!)
* Must pay cash rates — not eligible for insurance
Patient Stories
We've helped all kinds of people recover from injuries and get back to an active life without the distraction of pain. Here are a few of them: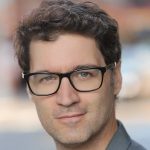 "Disc injuries are scary, but Dr. Curtis took the time to explain to me exactly what was going on with my body and how we would work together to fix it. The rehab movements he taught me paid nearly immediate dividends, and within a week I showed (and felt) measurable improvement. I'm now totally pain-free and ready to resume normal exercise activity — but this time with a stronger core and a greater awareness of what to do (and not to do). I cannot thank the BRC crew enough, and I give them and Dr. Curtis my highest possible recommendation." – Matthew D., New York, NY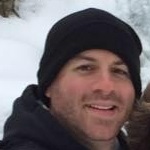 "I injured my back while working out. I couldn't sit for a long period of time and had trouble sleeping through the night. I went to Dr. Chris and after a few sessions I felt incredibly better and have continued to be 100% better. His mindset and technique are spot on and I highly recommend him to anyone experiencing pain or discomfort." – Tom G., Parsippany, NJ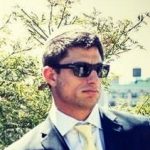 "I started gymnastics 4 years ago when I was 28. Most gymnasts have long retired by that age due to the enormous amount of strain that it places on the body. It's an incredible sport and I love the challenge. But every few months I'd get pain in my right shoulder and have to ramp down activity or even stop entirely. A mutual friend introduced me to Chris and I began treatment immediately. He treated me with care and respect, while educating me in the process. Most importantly, the pain is gone and I can't get it back. I've done every possible movement and motion to actually reproduce the pain… and I can't. Case closed." – David H., Westfield, NJ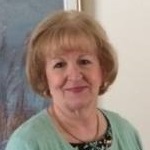 "I had sciatica for 3 years and after about 10 sessions with Dr. Chris my pain is gone and has been for over a year. He is very caring." – Kathy M., Parsippany, NJ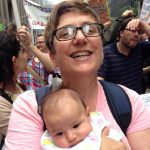 "In 5 treatments, along with clean eating, aggravating foot pain has decreased 90%. Unbelievable results which… until this treatment… for 1.5 years …..have failed me." – Kathleen S., Wharton, NJ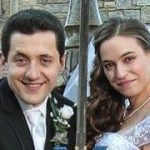 "I've been struggling with spinal stenosis for the past 3 years and been to every doctor on the planet. I took a chance and went here. I was skeptical at first since I never heard of adhesion but the immediate relief I felt with just a few sessions was incredible. Dr Chris knows his stuff and educates you thoroughly. He's realistic also which I appreciated. I plan on recommending this place to as many people whom I believe could benefit from it as possible. This coming from someone who never writes reviews too. Since it's reviews that brought me here and brought me relief, I figured that I would pay it forward! Thanks Dr. Chris for the voodoo you performed on me and for educating me on something more people should know about!" – James B., Parsippany, NJ
Do you want to finally fix your pain? Get in touch and we will arrange a free consultation with no obligation.