Get Permanent, Lasting Pain Relief in One Month — With No Surgery or Drugs!
Chiropractic and other treatments often leave you with months of expensive sessions and no lasting improvement in your pain or mobility.
Hidden causes of pain leave you with the same problems time after time. Each treatment reduces your pain and you feel like you're finally free like you've hoped for so long… only to have the frustration of your pain coming back just like before 48 hours later.
We found that adhesion is a common cause of pain in most of our patients. This is internal scar tissue in your muscles. Adhesion will cause nagging pains and limit your motion. Small amounts can easily build up during exercise, or from having the wrong posture. Eventually these cause pain.
And other treatments are addressing the wrong problems. The real cause of the pain is still there, it's just covered up for a bit. Adhesion is very common but most healthcare practitioners are not trained to look for it.
What it Looks Like
Liz suffered from pain in her shoulder for 10 years. The constant pain stopped her from cooking. With only 7 treatments she felt a lot less pain and was able to move her arms a lot more.
How Do You Treat It?
Everyone in our office knows what it's like to be reminded every day that you can't move like you used to. And to try one thing after another just to see it come back.
That's why we don't jump into a treatment on the first visit. We start with a diagnosis of the real cause. Then we come up with a bulletproof plan for permanent pain relief. You don't need uncertainty on top of everything else you're going through. That's why most of our patients see their pain decrease as soon as the treatment starts!
We use a few simple tests to find what's really causing your pain — and what will make it go away for good. Adhesion can affect you in many different parts of your body and our tests find it in your first visit.
Then we use Manual Adhesion Release to stop the pain. We move the adhesion away from the point where it's causing pain and release any entrapped nerves or blood vessels. Simply put, we get your muscles back to working and feeling normal.
When you have adhesion in your muscles it's like being in a straightjacket that's tied in knots. But with Manual Adhesion Release it's like bunching up that straightjacket around your waist — even if it's still there it will barely get in the way.
This is a safe and effective approach that takes just 10 minutes per session. With two sessions per week over 4 weeks, you'll see the pain melt away and your mobility increasing day by day. And each improvement will stay with you.
Does It Work?
We've found that over 80% of our patients see pain relief and increased mobility in 4 weeks. And months or years later they're still doing well.
To help keep the pain away we'll teach you simple changes that can prevent you from injuring yourself again. We are not just medical providers. We're also active in the Crossfit community and we know that being active is an important part of your life! In most cases you don't need to give this up. You just need to do it the right way.
What If It Doesn't Work?
With our diagnosis at every session, we can see if the treatments are helping you. For the small percentage of patients who can't get major improvements in pain levels and mobility, we will usually know before starting. And we tell you so you can make the best decision.
A few patients will show signs of responding to Manual Adhesion Release in the first few sessions, but they won't see a lasting improvement. If this happens we refer you out to someone else after 5 sessions. We've only had to do this for 3 out of every 100 patients. Again we want you to make the best decision.
Who Is It For?
We find the best results with:
Back, neck, hip, shoulder, or foot pains.
Chronic pains or athletic injuries.
Limited motion — can't lift things, drive a car, or throw a ball normally.
People who have been to 3 – 5 other therapists or doctors without getting lasting pain relief
The following don't work well:
Anyone who is not willing to stop habits and behavior that will re-injure them.
When you want to stick with traditional chiropractic adjustments instead of results-driven treatment.
Where Are You?
We provide treatments at Heroes Journey Crossfit, located in Parsippany NJ.
Do You Take My Insurance?
Most insurance plans don't have much coverage for this type of treatment. You're left with either large co-pays or ineffective treatments from doctors who aren't being paid much. Our practice is cash-based. Our full treatment plan will only cost you $800. This includes the initial diagnosis and 8 treatments with a re-diagnosis each time.
Testimonials
We've helped all kinds of people recover from injuries and get back to an active life without the distraction of pain. Here are a few of them: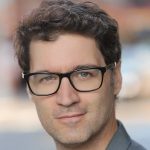 "Disc injuries are scary, but Dr. Curtis took the time to explain to me exactly what was going on with my body and how we would work together to fix it. The rehab movements he taught me paid nearly immediate dividends, and within a week I showed (and felt) measurable improvement. I'm now totally pain-free and ready to resume normal exercise activity — but this time with a stronger core and a greater awareness of what to do (and not to do). I cannot thank the BRC crew enough, and I give them and Dr. Curtis my highest possible recommendation." – Matthew D., New York, NY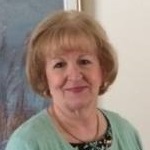 "I had sciatica for 3 years and after about 10 sessions with Dr. Chris my pain is gone and has been for over a year. He is very caring." – Kathy M., Parsippany, NJ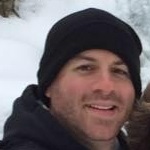 "I injured my back while working out. I couldn't sit for a long period of time and had trouble sleeping through the night. I went to Dr. Chris and after a few sessions I felt incredibly better and have continued to be 100% better. His mindset and technique are spot on and I highly recommend him to anyone experiencing pain or discomfort." – Tom G., Parsippany, NJ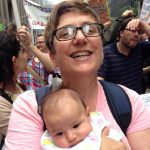 "In 5 treatments, along with clean eating, aggravating foot pain has decreased 90%. Unbelievable results which… until this treatment… for 1.5 years …..have failed me." – Kathleen S., Wharton, NJ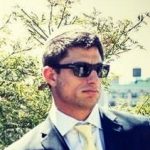 "I started gymnastics 4 years ago when I was 28. Most gymnasts have long retired by that age due to the enormous amount of strain that it places on the body. It's an incredible sport and I love the challenge. But every few months I'd get pain in my right shoulder and have to ramp down activity or even stop entirely. A mutual friend introduced me to Chris and I began treatment immediately. He treated me with care and respect, while educating me in the process. Most importantly, the pain is gone and I can't get it back. I've done every possible movement and motion to actually reproduce the pain… and I can't. Case closed." – David H., Westfield, NJ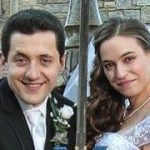 "I've been struggling with spinal stenosis for the past 3 years and been to every doctor on the planet. I took a chance and went here. I was skeptical at first since I never heard of adhesion but the immediate relief I felt with just a few sessions was incredible. Dr Chris knows his stuff and educates you thoroughly. He's realistic also which I appreciated. I plan on recommending this place to as many people whom I believe could benefit from it as possible. This coming from someone who never writes reviews too. Since it's reviews that brought me here and brought me relief, I figured that I would pay it forward! Thanks Dr. Chris for the voodoo you performed on me and for educating me on something more people should know about!" – James B., Parsippany, NJ