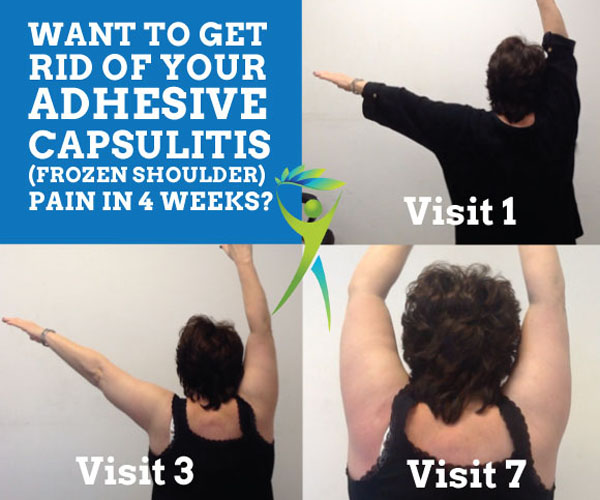 14 Dec

10 Years of Adhesive Capsulitis (Frozen Shoulder) Pain 90% Gone in 7 Treatments

Adhesive capsulitis (more commonly known as frozen shoulder) can be an ugly monster!

It can scare you from thinking you'll ever be able to trust your arm to do what you want and need it to do.

Many people suffer for years with tightness, severe pain, and the inability to do things because of it.

Like our patient Liz, a 57 year old female, who came in with 10 years of adhesive capsulitis pain.

Liz had surgery for her adhesive capsulitis three times (in 2009, 2011, and 2012). She's done several courses of physical therapy and self-medicated with advil. Her goal for treatment was to do things in life without constant pain. Liz loved to cook and wanted to do more of it for the long-run.

Over 7 treatments, we got Liz from 23% function in her shoulder range of motion to 73% function. On the 7th treatment, she told us with a smile:
Yesterday, I worked all day. I cooked, I baked, I cleaned. Not only did I have no pain while working, but I have no pain today.
What follows are the range of motion improvements we got after each treatment with both my comments and Liz's comments. For the last three treatments, I kept the pre-treatment videos in there because Liz's comments catch her glee in how flexible her shoulder feels.
That's Liz for you.
Don't forget Jeff, who had adhesive capsulitis for 18 months, trying 2 months of physical therapy (assuming at least 16 sessions) with no relief. After 15 treatments with Barefoot Rehab, his range of motion was full and his frozen shoulder pain was gone.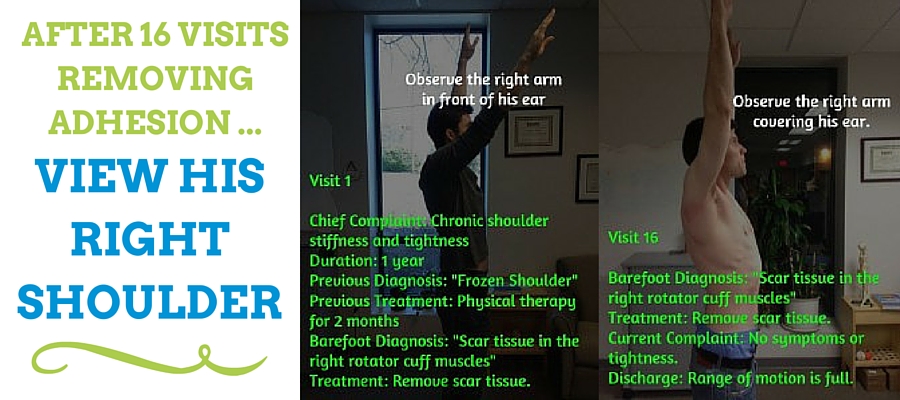 If you want to see if you can achieve the same results that Liz and Jeff saw, type in your zip code and find an Integrative Diagnosis provider. If you live in North Jersey or New York City, contact us at Barefoot Rehab by calling one of the phone numbers in the green bar at the top of this page.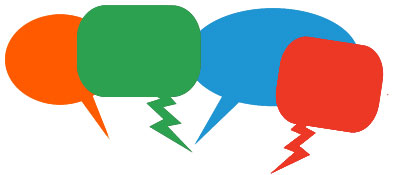 Do you have adhesive capsulitis or shoulder restriction like Liz did? How long have you had it? How would it feel to be as mobile as Liz is? Please share in the comments below.