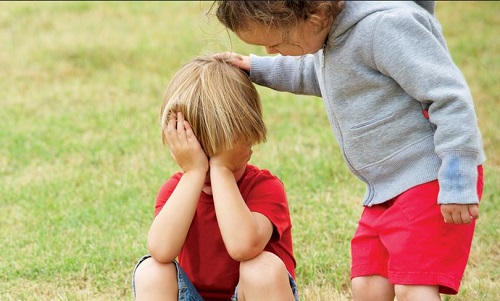 23 Aug

Ayahuasca and Pissing In the Street (Excuse My Crudeness): A Lesson in Empathy

Author's Note: If you're offended by crude language, please skip this post. If you decide to read on, please forgive me. I use the wording purposefully to fit my experience while drinking ayahuasca with a Native American Holy person in New Jersey.  This experience occurred after ayahuasca helped me deal with a patient telling me to F off.
Empathy is patiently and sincerely seeing the world through the other person's eyes. It is not learned in school; it is cultivated over a lifetime. ~Albert Einstein
There I was, pissing in middle of the street.
Cultivating empathy over a night.  It was late morning, probably around 4:00 AM.
I didn't know the precise reason why I was acting that way.
Although I had some ideas.
Previously, I was sprinting.  Literally, sprinting at full speed up the street.  Torn hip labrum + all.
I felt energy seeping throughout my blood that needed to be dissipated.  For some reason, I stopped between two homes.  A white one + a brown one.
The white home had flood lights shining on it. None of the lights inside were on. The same was true for the brown home.
From the white home, I could hear the air conditioner outside.  It had the same universal hum that you first hear when the grandmother (what the tribes have called ayahuasca for centuries) has a hold of you. The sound the Earth makes when you become attuned to its gears churning.
In the middle of the road, I turned my head 90 degrees to the left, 90 degrees to the right. Back + forth. Looking at the homes.  Thinking about the people who lived there.  Probably white, American people. People who had so much.
I wondered if they were happy.
I wondered if they were grateful.
I wondered if they knew how much suffering there was in the world.
That was the place I was standing.  The place where I had that thought.
The thought that suffering exists.  And that people stop suffering when people who aren't suffering (the people who I projected lived in those two homes) get down in the hole to empathize + help dissipate the pain from one onto many.  To relieve the agonizing pressure that had been building, alone, to allow the healing process to set in.
That's the place where I marked my territory + pissed in the street.
It felt primal.  Like a signal coming straight from my old, lizard brain.  The part of the brain that we share with lizards responsible for aggression and fear.
The double helix that shapes all of our DNA urged me to express oneness. Aggressive truth. The fact that we are all connected, always were + always will be.
I pissed as a sign of taking arms.
A war against violence through non-violence. Ghandi called it ahimsa.  Unconditional love meant to heal.  A desire to get down in the hole with others in a way only Brene Brown can explain.
Ahimsa is our willingness to step outside of our comfort zone to reach out to others who are having a tough time.
I pissed out love.
What Ayahuasca Does To Me
Four times previously, I had sat with the grandmother Ayahuasca.
Every time, without fail, she holds my hand + tells me:
Don't you see? You are not separate from anyone or anything. We are all together. We are the same being.
This ceremony was outside in the great hills known as Northern New Jersey around a fire.  There were 10-15 of us.
Within one minute of drinking the first cup, I went back to my blanket.
I did not sit down as is typical.
I stood in the Qi Gong Wuji stance, put my arms up, + hugged the people journeying with me.
There was no psychedelic vision yet.  Still, the plant had entered my digestive system + it made me want to connect.
So I hugged out of love.
…
Many hours later + thirty minutes before I pissed out of love, I was lying on my blanket.
The grandmother was showing me my fears.
How I'm scared of divorce + hurting another human being.
How I'm scared to sky dive.
How I'm scared of judgements + not being liked by others.
Subconsciously, I reached my hand out + grabbed my stick.
When we started the ceremony, Jason, our healer + fearless leader, asked us to find a stick that we could throw into the fire to let go of something that was holding us back.
As I was pondering my fears, my hand touched that stick + no other item.  Not my water, my shoes, the citronella oil, my gratitude rock, or my shirt.  My hand touched the stick. "What are the chances?" I thought to myself.
As if on automatic, I put the stick to my heart.  Upon touching my heart, I leaped up from lying down, staggered over to the fire, + threw my stick + all of my fears into the fire.
Jason was walking by + I told him (excuse my language):
Fuck that shit.
Jason smiled. He then told the group:
If you're still holding onto your fears + your stick, it's time to let them go:
I sat down, criss-cross-apple-sauce, on my blanket.  Watching people one by one, throw their fears into the fire as a standing circle was formed around it.
My body started swaying, vibrating, shaking, + expressing as this group of people, a reflection of myself, let their fears go.  Some people cried. Others smiled + danced.
When all of my physical movement wasn't enough to let go + worried I would boil over, I stood up + sprinted into the darkness.
Their Suffering Is Your Call to Show Up
The theme of the night was this:
People suffer. When we empathize + love, the illusion that is suffering melts away.
The theme of every ayahuasca medicine ceremony I've ever done is this:
There is no separation between you + me.  The more I realize this, the more my heart calls me to serve.
I'm not a strong writer + I judge the words that come out. Yet, I feel I must write to connect with you.
I make a comfortable amount of money getting people out of pain. Yet, there's someone else who needs good care to get out of physical pain, so I work harder to let others know we exist.
Being vulnerable, sharing who I am, brings on a fear of judgement. Yet, there might be someone who gets value out of this post.
"Pissing" is language I judge myself for using. I don't want to offend people. Yet, I need to "piss", in action + verbiage to declare the conviction I feel inside of service + empathy, we can stop suffering.
I pissed in the street to stop suffering.
I'll lovingly do whatever I can to stop you from hurting.
Albert Einstein said that it takes a lifetime to cultivate empathy. This is true. But, the grandmother has a way of smacking me in the back of my head to allow me to live a lifetime in a twelve hour medicine ceremony.
When you become aware of others' suffering, you can show up + empathize to nudge healing forward.
Or not.
There are people who are clinging to their fears + reasons for their pain that need your support to let those things go into the fire.  To be melted + dissolved.
Please show up. We … the world … needs you.