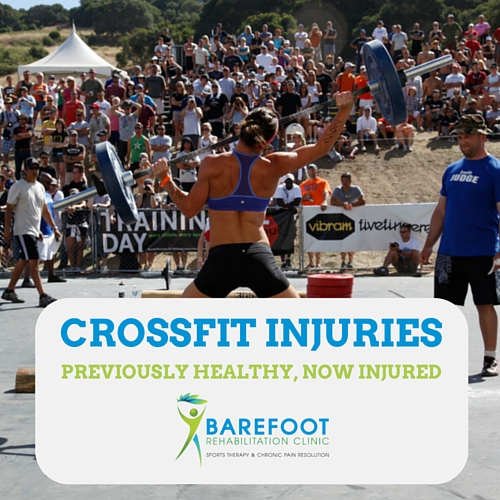 14 Mar

Reasons For The High CrossFit Injury Rate

Author's Note: This post is about the theory behind the high CrossFit injury rate. If you're not someone who likes to know why, skip this post. 

It's right smack dab in the middle of the CrossFit Open, 2016.

In the midst of community and competition, CrossFitters are pushing harder than they already do.

And the CrossFit injury rate is increasing.

What's the deal?

10 Reasons for the High CrossFit Injury Rate

Let's be real.  Anytime an individual pushes their body to the limits, the risk of injury is present.

Professional athletes, extreme sportsmen, and laborers who have high-load jobs such as movers, truck-drivers, or desk-workers all experience high rates of injury.

CrossFit, by its definition of getting athletes fitter than before, fits into that category. This is not a mark against CrossFit.  It's a point towards realizing that anytime you develop your body to become as fit as possible, inherent risk of injury can only be minimized through various practices and modalities.

Understanding that risk, let's look at 10 reasons for CrossFit injuries that fall under three broader categories:

You have healthy tissue and …

1. You're doing more than your body can handle within one workout [a 24 hour period].
2. You're doing more than your body can handle within a microcycle [usually defined as one week] or mesocycle [usually defined as one month, but can be in duration from two weeks to two months]

You have sick tissue and …

3. You have adhesion.
4. You have structural dysfunction.
5. You are weak.

You don't recover well because …

6. You are slower on the genetic spectrum of recovery.
7. You have a metabolic condition.
8. You're stressed out.
9. You don't get 10 hours of sleep in the winter and 8 hours of sleep in the summer.
10. You don't drink enough water.

In this post, we will discuss when you heave a relatively healthy body (defined as never experiencing symptoms before) + then get injured (#1 and #2 above).
1. You're doing more than your body can handle within one workout [a 24 hour period].
When load exceeds capacity, your body gets injured and expresses itself with symptoms through the conscious feeling of "pain".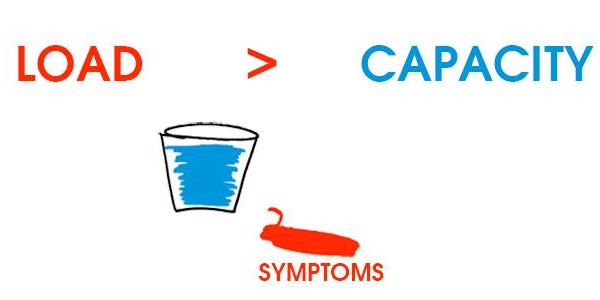 Let's say that you're a male and have a 1RM snatch of 95#.  You've worked out consistently for over a year, take a deload period of 4-7 days off, and perform 16.3, which is naturally going to increase your risk of injury.  CrossFit Open 16.3 is a 7 minute AMRAP including 10 power snatches (75# for men, 55# for women) and 3 bar muscle-ups.
According to Prilepin's chart, performing snatches at 75# is 79% of your 1RM of 95#.  You should be able to do a set of 8 linked snatches, assuming a max effort and all other variables being equal, before having to put the bar down.  Any more than that, you're likely to compromise form.
And that's only for your first set without fatigue.  Get to your second set of snatches and your reps of linked snatches is sure to be much less than that.
Can you see how the programming of one single workout can set you up for injury, even when healthy?  Especially when you introduce fatigue into the workout without rest?
Now, let's assume that your body has dysfunction (a problem) in one body part, the right shoulder.  For ease of discussion, that dysfunction is adhesion and weakness in the right shoulder which has never expressed itself with symptoms.  The right shoulder is your snatch bottleneck.  In other words, your body's ability to increase that 1RM snatch is limited by the integrity of your right shoulder.
Because your right shoulder bucket is smaller than all of your other body parts when it comes to the snatch, if you injure any body part, it's likely to be the snatch bottleneck, which is the right shoulder.
2. You're doing more than your body can handle within a microcycle [usually defined as one week] or mesocycle [usually defined as one month]
Above, you can do one workout and injury a body part.
Now, let's talk about what happens when you do a series of workouts within a month and injure yourself, accumulating load to a body part that gives out at a tipping point.
At this time, it's March.  Memorial Day is 2.5 months away, and that means one thing … BATHING SUITS!
To prepare, you've decided you're going to do two days a week of sit-up work to develop the rectus abdominis (6-pack) muscle.  You didn't know that you can't spot reduce body fat, but that's for another time.
In the book Low Back Disorders (affiliate link), Stu McGill explains how sit-ups are particularly high risk for lumbar discs due to the high compressive forces on discs, measured at 3400 N or 764 pounds.
So there you go, doing 7 workouts over the previous month, doing 100 sit-ups per workoutday, and feeling like your beach bod is coming along nicely.  Then, hypothetically speaking, 16.4 comes out and has sit-ups in it.  You start 16.4, perform 5 sit-ups, and feel a stabbing pain in your disc, from a likely annulus fibrosus tear due to the previous loading of the tissue over the past month.
You see, your body accumulates stresses over more than a 24-hour period.  Discs store stress over days and months.
This is why there is always a reason for you going to pick up a pencil off the ground and hurting your lowback for weeks, if not months.  You compressed your spine over the previous month and simply, did not account for your bucket being ready to overflow.
You Can't Ignore the Data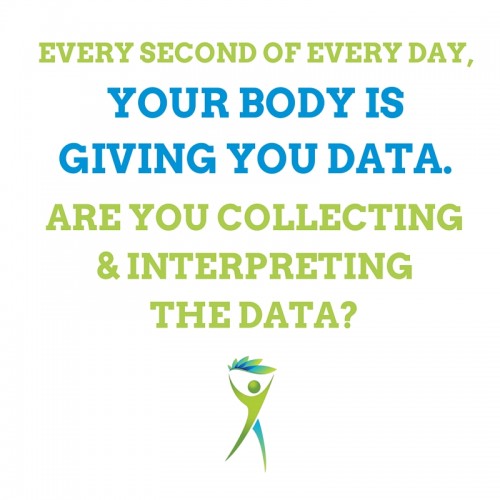 Your body is always giving you data.  In case #1 from above, you maybe have been tight once a week for six months before you injured your shoulder in 16.3.  In case #2 from above, you have had restricted shoulder range of motion with your right humerus being 2″ away from your ear in abduction.
The point is that only you are in the driver's seat.
Your coach, medical doctor, ortho, or the government are not looking at for your best interest.  Don't hand over the steering wheel expecting them to take it.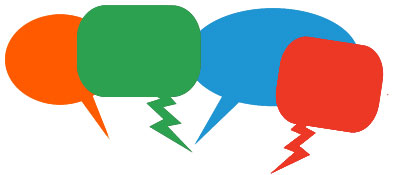 What are your thoughts on the high CrossFit injury rate? Please share if you're comfortable sharing.